No hunting on Sundays on Fort Walker
Please check the Alerts/News page frequently!
General Updates:
See 2023-24 Hunting, Trapping, and Fishing Regulations
See 2022-23 Deer Harvest Report
See 2023 Turkey Harvest Report
Weekly Deer Harvest Update (01-11-2023): Click Here
See Biking Flyer and the Biking Map Package
Steps to obtain a permit:
Step 1: If you created an iSportman account previously do not create register a new account. Use the same account as last season. If you do not already have an iSportsman account then register in iSportsman by clicking on the "Register" link under My Account in the drop-down menu above, complete that form and submit.

Step 2: EVERYONE MUST complete a new background check through the Visitor Control Center annually.

Step 3: Once background check is complete the VCC will activate your Fort Walker iSportsman account. Call the VCC at (804) 633-8585 to check on the status of your background check.

Step 4: Log into your account and acquire the necessary permits.
Visitor Control Center (VCC) Hours: Monday-Friday 0700-1600, Closed Sat and Sun. Please call ahead as hours are subject to change for holidays.
Please remember, it is your responsibility to read and understand these regulations in their entirety. To receive clarification or interpretation of these regulations, users should contact the Fish and Wildlife Branch (804) 633-8984. Because of live-fire training both past and present, it is possible to encounter munitions while recreating at Fort Walker. It is your responsibility to be aware of your surroundings, stay within your assigned hunting area, and know the proper procedures in the event that you discover a munition. Know and follow the 3Rs of Explosive Safety listed below. All Hunters wishing to hunt in the Controlled Access Areas must meet additional safety requirements outlined in the Hunting,Trapping & Fishing Regulations (APH 200-10).
Note: Centerfire rifles are not permitted for use on Fort Walker (See page 18 section 9a. APH Regulation 200-10)
Firewood


Firewood permits are now available for sale at the Forestry Office.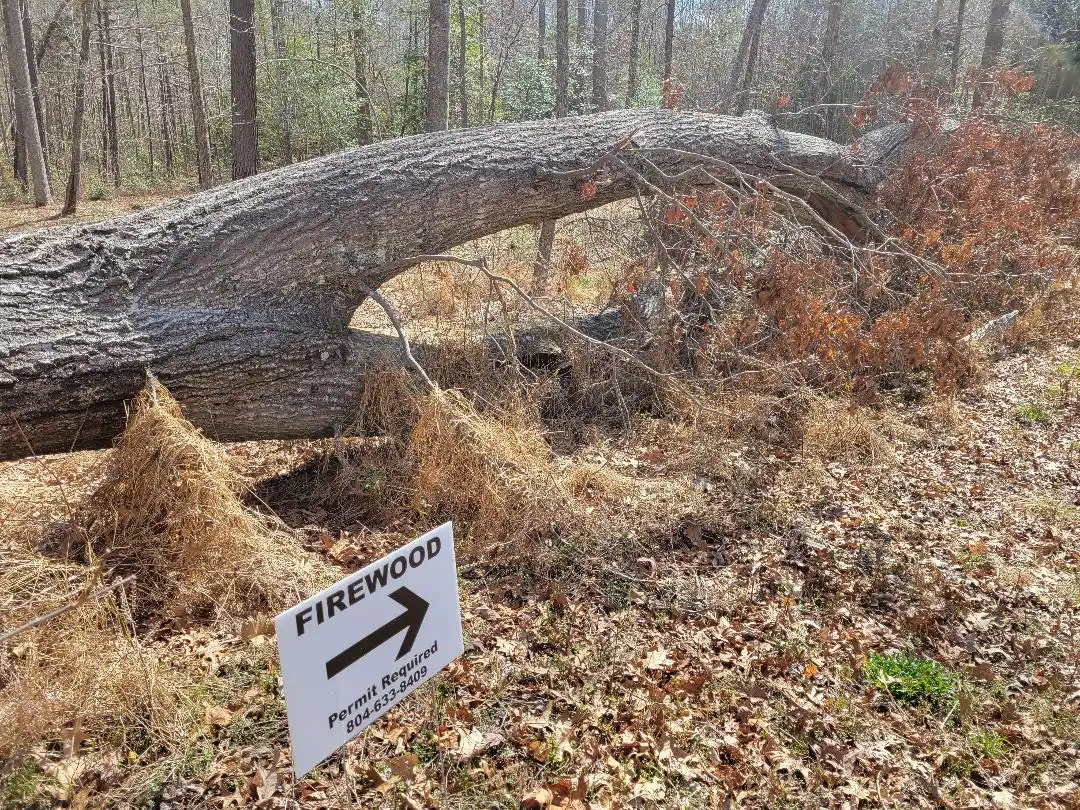 Instructions for purchase of permits are included in section 3 of the
updated Firewood Regulation.
The updated Firewood Map is also available.

Please call the Forestry Office (804-633-8409) with any questions.
Weapon Possession on Fort Walker
Fort Walker would like to remind all installation visitors, to include military personnel who train on post, that transportation, possession or carrying of privately-owned weapons is strictly prohibited and punishable under the UCMJ and 18 USC 930.
This includes all legally permitted concealed weapons cardholders. The only exception to this regulation is for those individuals who are approved to hunt or use the civilian range facility on base. For more information, please refer to APHR 190-11 and CPL-19, or call the police desk at (804) 633-8888.
Magnet Fishing
Metal detecting and magnet fishing are strictly prohibited on Fort Walker property. For further questions please contact Fish & Wildlife at (804) 633-8750

click above to report a UXO!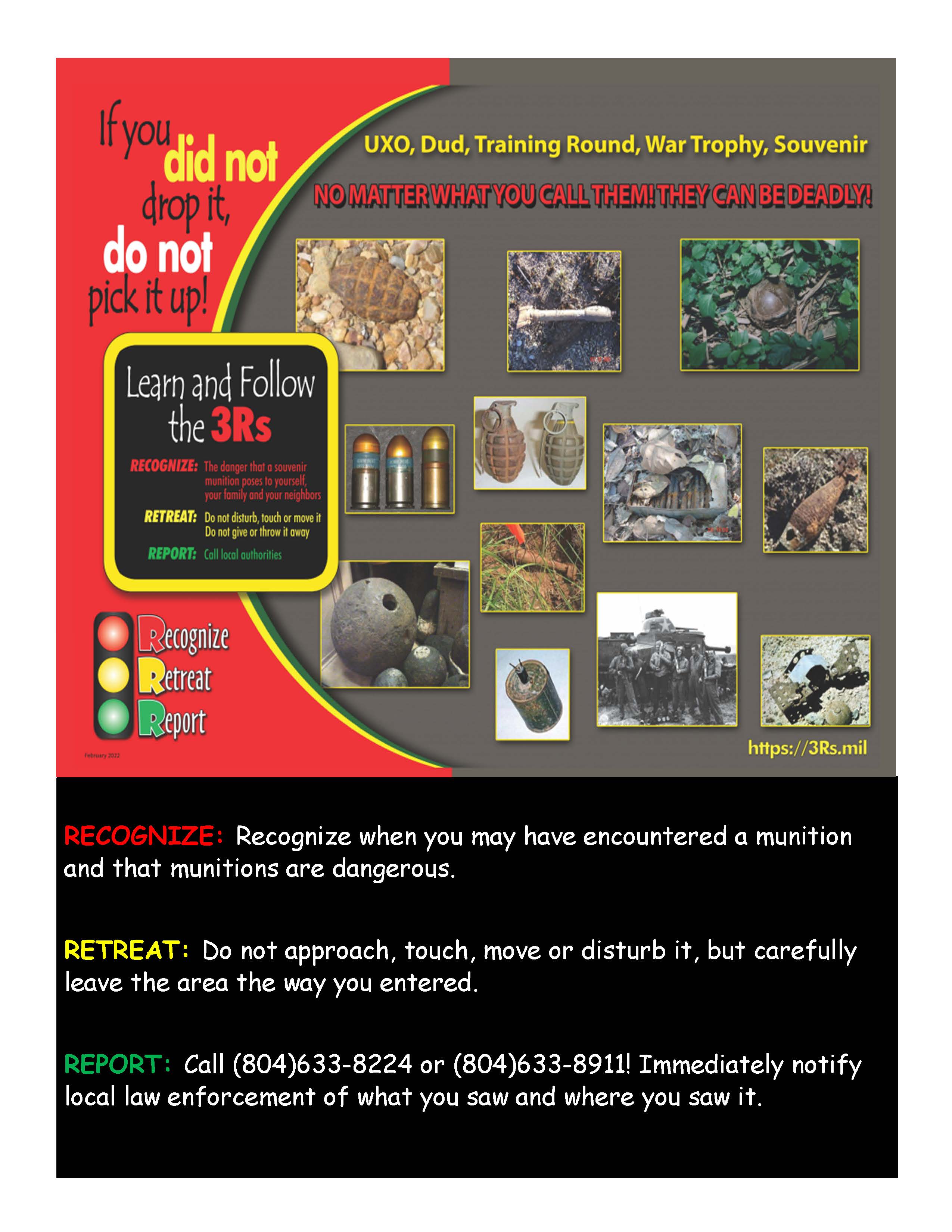 Click Here for more UXO saftey information
This is not an official U.S. Army or U.S. Army Garrison Fort Walker hosted website. The appearance of hyperlinks to external sites does not constitute endorsement by the Department of the U.S. Army of the linked Web site or the information, products or services contained therein. For other than authorized activities such as military exchanges and Morale, Welfare and Recreation sites, the Department of the U.S. Army does not exercise any editorial control over the information you may find at these locations. Such links are provided consistent with the stated purpose of this DoD Web site. Visit Fort Walker main website at https://home.army.mil/walker/index.php.